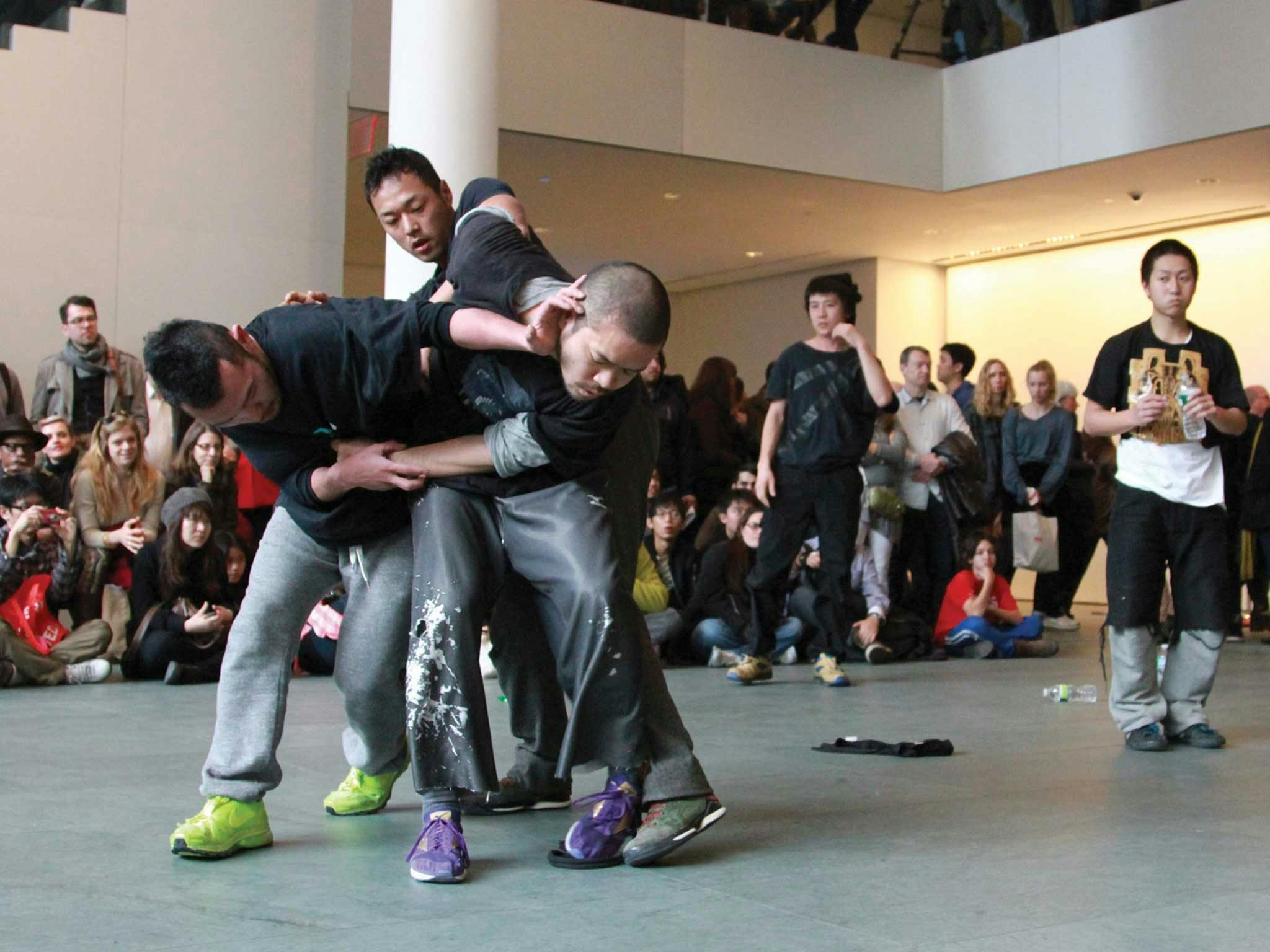 WORLD PREMIERE | PHYSICAL THEATRE |
Japan | Australia

Physical theatre, dance or fight club? Osaka-based collective Contact Gonzo first gained attention for their face-slapping, clothes-ripping, brawling performances via YouTube. Now the award-winning group bring their fantastically chaotic improvisation to Australia in a collaboration with Adelaide's own Zephyr Quartet, who provide a melodic counterbalance to the tense yet playful constant physical contact of the performers. Expect surprises, twists and turns in this special performance event, which is at once explosive and tender, very funny and very serious.

"Anarchic, mesmerising, terrifying and gloriously fun" - Bristol24/7

"For me it had the most important thing for performance: the impetus to watch." - Exuent Magazine

Part of Oz Asia Festival 2019.
Contact Details
8216 8600
Facilities
Bar

Cafe

Non Smoking

Public Toilet