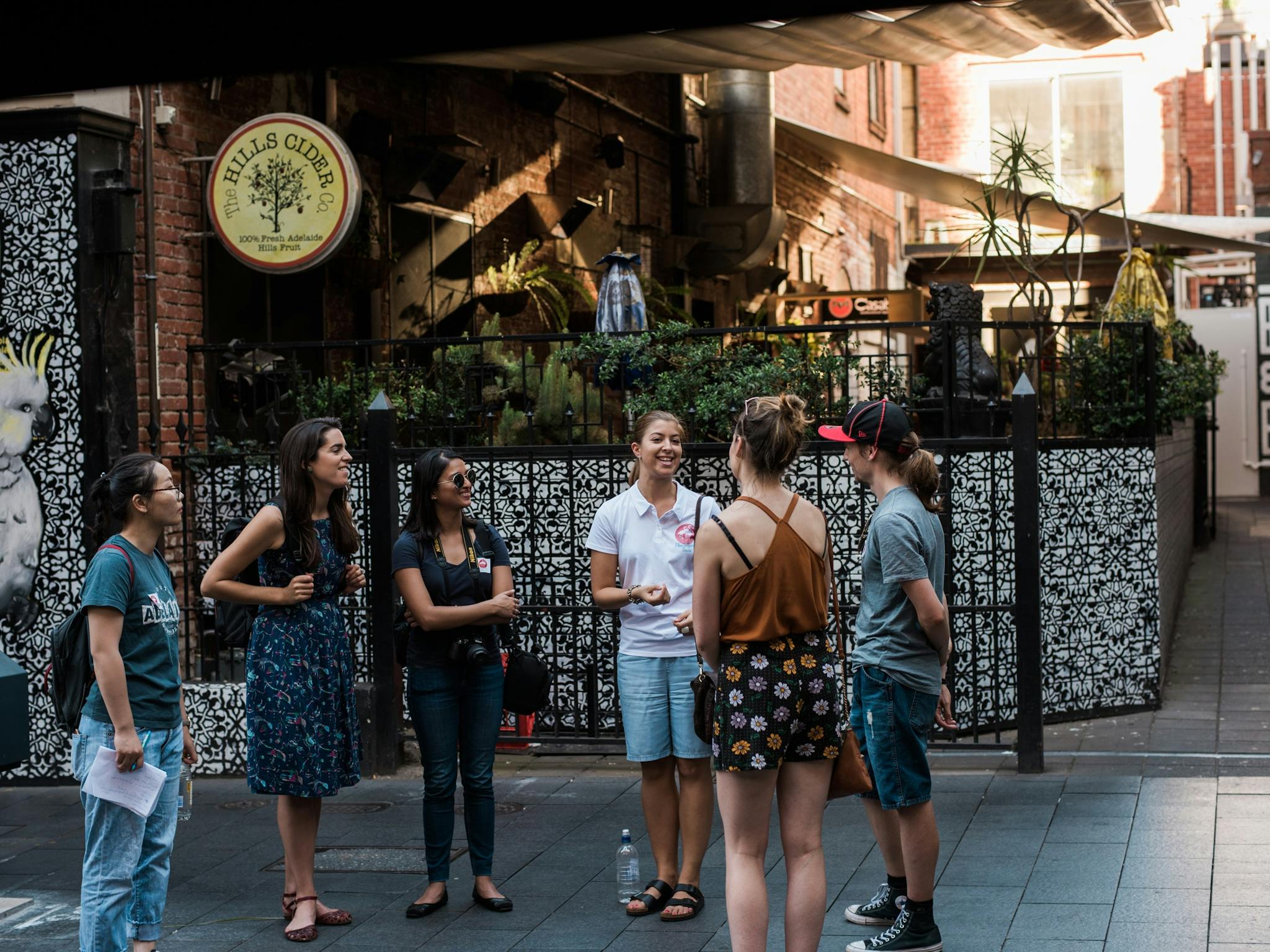 Flamboyance Tours
Flamboyance Tours provides fun, quirky and immersive travel through Adelaide walking tours, and virtual tours and services. A locally-owned and operated company named as a finalist in the 2019 South Australian Tourism Awards, Flamboyance Tours focuses on promoting the vibrant capital of South Australia as a must-see destination on foot.

Owner and guide Katina brings European guiding experience back to her home city with infectious passion.

In 2020, if you're at home and want to discover Adelaide from your living room, we have home tours available. We also offer webinar talks with classrooms and website proofing for fellow businesses.

In a normal world the following applies...
Only one day in Adelaide? Flamboyance Tours offers a daily Adelaide free walking tour (named as a tips-based walking tour). Or consider a private tour to escape the crowds.

Small-group tour Be an Adelaide Local: Intimate Walk is an immersive look into city landmarks through a local's eyes. Food tour The F Factor is the only Adelaide tour focused purely on the city's local, fun foods and where to find them.

A flamboyance of flamingos represents togetherness. Join Flamboyance Tours on a walking tour of Adelaide, and be amazed as you immersive yourself in the stories of the City of Churches.